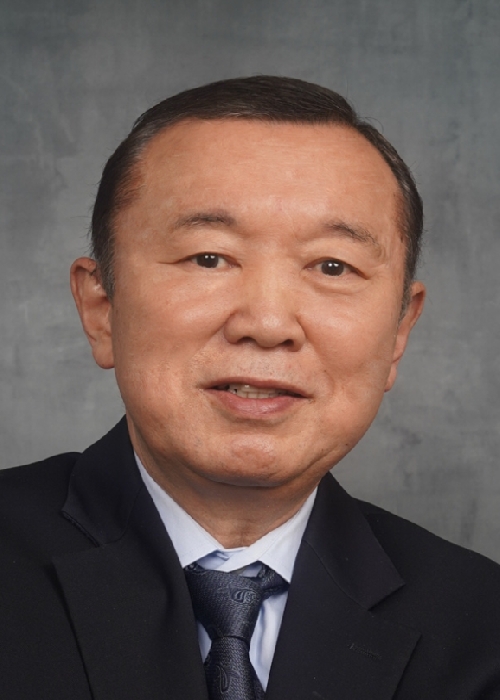 Biography
Dr. Keiichi Motoyama earned his MS in 1983 and his PhD in 1986 in Structural Engineering from the University of Tsukuba, Japan. His PhD dissertation was "Lateral Buckling of Thin-Walled Beams Subjected to Impulsive Loads." His graduate research included studying testing technology of high-speed phenomenon, buckling theory, theory of nonlinear FEM and basic concept CAE for design. Also, he developed nonlinear FEM software to investigate the impact-induced lateral buckling of structural components. His undergraduate BS in Aerospace Engineering was received in 1977 from the National Defense Academy (Japanese Naval Academy).
While serving in the Japanese Navy (Japan Maritime Self Defense Force), Dr. Motoyama worked as a Technical Officer on the development and testing of antisubmarine aircraft. He took part in Japanese Navy aircraft flight tests and submitted two proposals for development of Japanese Antisubmarine Aircraft (SH-60J and PX, replacement of P3C).
After completing 12-years of service in the Navy, he joined the Honda R&D where he worked in Japan and in the US for the next 10 years, first as a fundamental research engineer, later, conducting research related to automotive design for crashworthiness.

In 1999 he joined Mechanical Dynamics Inc. (MDI) the developers of the mechanical system simulation and design software, ADAMS. As head of the MDI Japan technical team, he collaborated closely with engineers from several automotive companies and worked on various projects involving the design and analysis of automotive mechanical systems including suspension system design for improved ride comfort and handling qualities.
After the acquisition of MDI by MSC.Software in 2002, he began working in Japan for MSC's US Consulting/Sales department and was soon promoted to the position of head of MSC Consulting office in Japan (MSCJ). After a few years he was promoted to head of Technical Division of MSCJ and Business Developer of Automotive, MSC Asia Pacific Operations. In this capacity, he spent approximately 8 months in Japan and 4 months in the US each year.

Dr. Motoyama has established very close business relationships with many Japanese automotive and other industrial companies, and several American companies. His professional experience, spanning approximately 30 years, has strong roots in American and Japanese cultures and business models.
In 2008, Keiichi left MSC.Software and accepted a position as a research professor at Mississippi State University, which will allow him to utilize his professional experience and contacts to bring research projects to MSU. He is looking forward to helping the Aerospace Engineering department and MSU in general to expand and diversify their research programs, while also supporting graduate students at both MS and PhD levels.

Selected Publications
Total Publications by Keiichi Motoyama: 18
Islam, M. R., Buijk, A., Rais-Rohani, M., &
Motoyama, K.
(2015). Process Parameter Optimization of Lap Joint Weld Based on FEM-RSM-GA Integration Technique.
Advances in Engineering Software
. Elsevier.
79
, 127-136.
Islam, M. R., Bujik, A., Rais-Rohani, M., &
Motoyama, K.
(2014). Simulation-Based Numerical Optimization of Arc Welding Process for Reduced Distortion in Welded Structures.
Finite Elements in Analysis and Design
. Elsevier.
84
, 54-64.
DOI:10.1016/j.finel.2014.02.003
.
Kiani M., Gandikota, I., Rais-Rohani, M., &
Motoyama, K.
(2014). Design of Lightweight Magnesium Car Body Structure under Crash and Vibration Disciplines.
Journal of magnesium and Alloys
.
2
(2014), 99-108.
Kiani M.,
Motoyama, K.
, Rais-Rohani, M., & Shiozaki, H. (2014). Joint Stiffness Analysis and Optimization as a Mechanism for Improving Vehicle Structural Design and Performance.
Proceedings of IMechE, Part D: Journal of Automobile Engineering
. Sage Publishing Co.
228
(6), 689-700. [
Abstract
]
Islam, M. R., Namazi, E., Rohbrecht, J., Buijk, J., Kurosu, T., Liu, B., &
Motoyama, K.
(2013). Computational Optimization of Arc Welding Parameters Using Coupled Genetic Algorithms and Finite Element Method.
ASME 2013 Int. Mech. Engg. Congress & Exposition
. San diego, CA: ASME.