Fatigue and Fracture
Crack-Growth Based Fatigue Modeling
Researchers at CAVS have shown that fatigue-life prediction, based on the crack-growth approach, can be considered as an efficient and reliable method for materials fabricated via Additive Manufacturing (AM) process Additive Manufactured (AM) materials. Crack growth based modeling of fatigue appears to be a promising technique for analyzing the life of AM materials under cyclic loading, considering that the cracks already exist in the AM materials (i.e. process induced voids).
To perform fatigue-life calculations, effective stress intensity factor, ΔKeff, as a function of crack growth rate, da/dN, should be obtained from the large-crack data. The plasticity-induced crack-closure model, FASTRAN, is able to predict the fatigue lives based on the size and geometry of initial flaws, as well as the fracture mechanic properties of the material. The variation of fatigue lives with respect to the defect size and shape (i.e. aspect ratio) can also be evaluated by changing the geometry of initial flaw, based on the variations observed in characteristics of defects.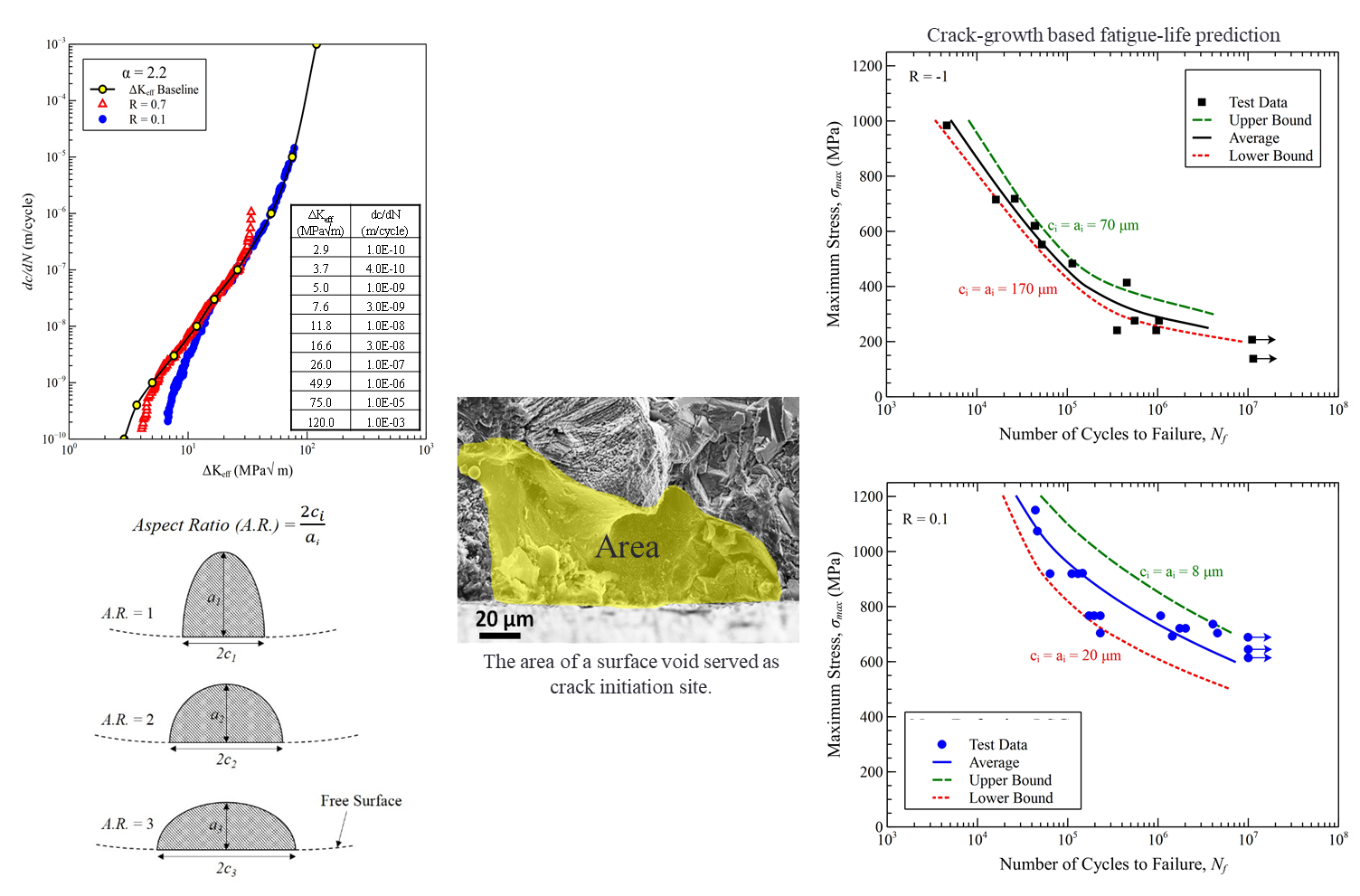 Figure 1. Experimental data and calculated fatigue curves for L-PBF Inconel 718 in using FASTRAN code.
Multistage Fatigue(MSF) Modeling
The multistage model was developed as a physically-based framework to evaluate sensitivity of fatigue response to various microstructural features. The MSF model also supports materials process design and component-specific tailoring of fatigue resistant materials.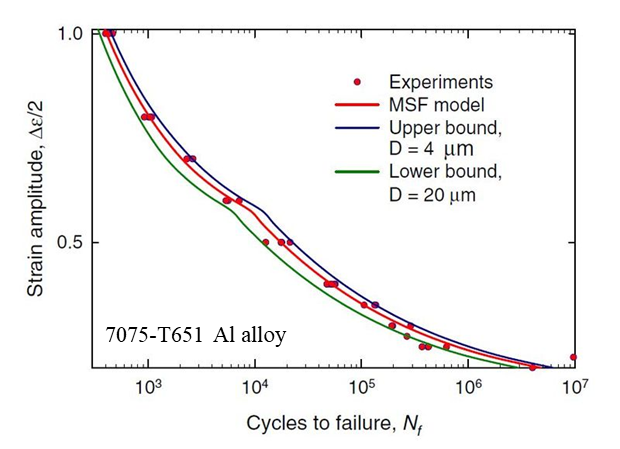 Figure 2. Predicted upper and lower bounds of total fatigue life for completely reversed, strain-controlled fatigue of 7075-T651 Al alloy (D: particle inclusion size).
MSF approach decomposes fatigue life into four consecutive stages (i.e. crack incubation, propagation of a microstructurally and physically small cracks, and long crack) based on the microstructural details of fatigue crack growth. In addition to the capability of predicting accurate upper and low bounds based on the defect size, this model can conceptually predict the variability due to grain size and orientation.