CAVS Names New Associate Director, Shanti Bhushan
November 9, 2016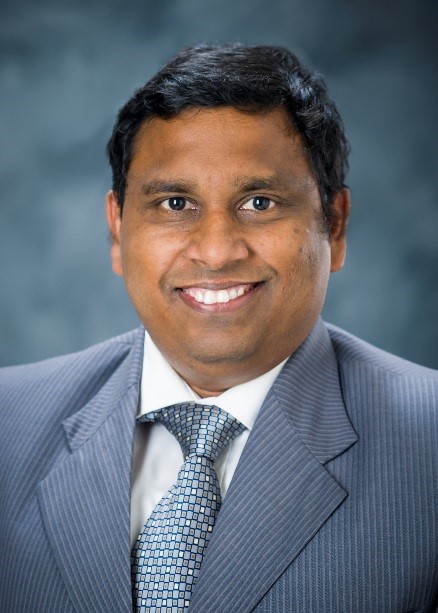 Shanti Bhushan, Ph.D.,
Associate Director of CAVS
After serving four years as an assistant research professor at the Center for Advanced Vehicular Systems (CAVS), at Mississippi State University, Bhushan is the Center's new associate director. He also serves as an assistant professor in the department of mechanical engineering.
Before joining CAVS, Bhushan worked six years with the University of Iowa's IIHR-Hydroscience and Engineering serving as an assistant and associate research scientist.
"Shanti brings a wealth of experience to this position, and I look forward to his contributions to the growth of our CAVS Computational Fluid Dynamics (CFD) research," said Roger King, director of the Institute for Computational Research, Engineering and Science, the organizational umbrella in which CAVS falls under.
Bhushan's official title is associate director for the Computational Fluid Dynamics Thrust with the Center for Advanced Vehicular Systems within the
HPC²
at Mississippi State University. Partial duties and responsibilities include representing the Computational Fluid Dynamics thrust area on the CAVS leadership team, identifying and communicating areas of need in personnel, expertise, and equipment and working with the CAVS leadership team to address these issues.
Other important responsibilities include developing and enhancing relationships with federal, state, local and private partners to the fullest extent possible and forming collaboration and coordinating relationships that result in research and development activities with MSU and national/international teams. Performing these responsibilities will continue to increase MSU's profile domestically and abroad.
"Many people in the University do not realize that the CFD group at CAVS is world renowned. And one of the primary reasons for that is the faculty and researchers in the group are primarily knowledge-driven. I have immense respect for them, and they have helped me grow as a scientist. I am excited about the new position, and looking forward to contributing to the continued success of the program," explains Bhushan.
CAVS is an interdisciplinary center comprised of research, engineering design and development, and technology transfer teams serving industry and government partners. CAVS is an
HPC2
Member Center
For more information about Shanti Bhushan, please visit
CAVS - Directory Listing - Shanti Bhushan
.
For more information about CAVS, please visit
www.cavs.msstate.edu
. For more information about Mississippi State, please visit
www.msstate.edu
.