Research, Support and Economic Drive
April 21, 2021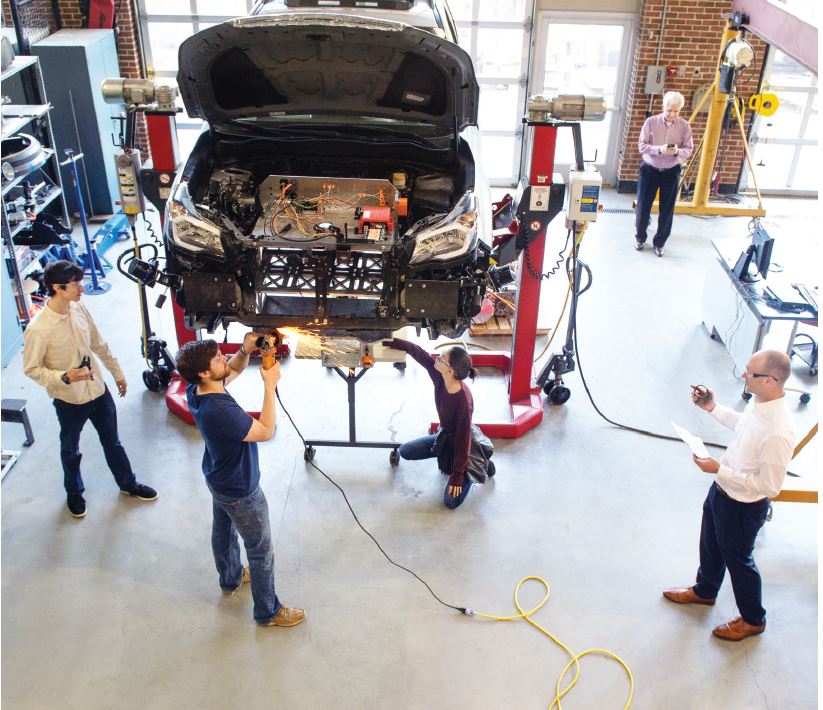 Students under the supervision of project leader Matthew Doude, work on the undercarriage of the "Halo Project" supercar, a self-driving, all-electric SUV being developed by MSU's Center for Advanced Vehicular Systems. It builds on the center's legacy of automotive innovation and is just one of the cutting-edge projects underways as the center celebrates 15 years.
Fifteen Years in, CAVS Continues to Help Mississippi Manufacturing Thrive
In 2001, Mississippi officials saw a chance to secure the state's first automotive manufacturing plant--major investment from Nissan that would create billions of dollars in economic impact.
They turned to the state's leading research university to help make it a reality. The results of their efforts became Mississippi State University's Center for Advanced Vehicular Systems, which was created with a two-fold mission--conduct world-class research in areas relevant to the manufacturing sector and, through CAVS Extension, provide direct support to manufacturers like Nissan and their supply chain.