MSU Teams Compete in National Bowie Knife Competition
October 29, 2020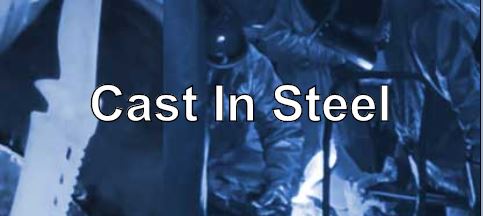 Two teams of Mechanical Engineering students from Mississippi State University, led by graduate students at the Center for Advanced Vehicular Systems, participated in the Steel Founders' Society of America second annual Cast in Steel competition.
The competition challenged universities to design, cast, and sharpen a Bowie knife that was to be performance tested with edge retention and sharpness tests. Ultimately, 14 universities competed with 18 knives submitted for competition.
Ben Abbot, two-time winner of History Channel's "Forged in Fire" and current judge on the show, made his second appearance as a guest judge for the Cast in Steel competition.
While neither MSU team won the grand prize, team two was awarded the "Most Period Correct Handle," following in last year's footsteps of winning the "Most Historically Accurate" award during the 2019 Viking Axe competition.
Both MSU knives were cast at Southern Cast Products in Meridian, Mississippi, and measured at approximately 15 inches in total length. Team one's handle was hand-shaped from hickory and fixed by dual brass pins, while team two's knife featured a desert ironwood handle with a classic 6-pin coffin handle.
Members of team one includes graduate students William Williams and Josiah Phillips, and undergraduate students Katarina Kushla and Ben Nelson. Team two members include graduate students Blake Stewart and David Salley, and undergraduate students Will Nye and Garrett Phelps. Hongjoo Rhee served as a faculty adviser for both teams.
To view a full list of award winners from annual Cast in Steel Competition, visit
www.sfsa.org/castinsteel
.
For more information on the Steel Founders' Society of America, visit
www.sfsa.org
.
MSU's Center for Advanced Vehicular Systems is online at
www.cavs.msstate.edu
.
By
Amanda Meeler